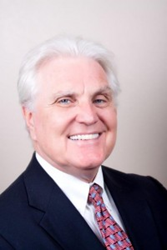 Money Doctor Neil Gallagher
Protect Your Assets & Safeguard Your Future
LOS ANGELES , CA, UNITED STATES, May 31, 2018 /EINPresswire.com/ — Founder, President, and CEO of Gallagher Financial Group Inc., Money Doctor Neil Gallagher has been a successful entrepreneur, investment counselor, and financial journalist for more than two decades, managing over one billion in assets and serving over one thousand clients world-wide. In addition, he also hosts weekly radio programs covering financial communication, the psychology of investing, wealth creation, family enrichment, and the importance of estate planning.
"Whether you are leaving a huge financial windfall behind for your offspring or a smaller monetary account, it is important to create an estate plan which allows greater control, privacy and security of your legacy," Gallagher instructs.
"Interestingly, 55% of Americans don't even have a will, which can be an alarming thought, especially in certain states. In the state of Connecticut, for example, there are certain laws that mandate how your assets will get distributed," he continues.
Although "basic wills" are available online, Gallagher highly recommends, "sitting with a professional to develop a plan that works for you".
3 Reasons Why People Do Estate Planning:
1. Probate Fee & Tax Reduction
If your assets are too high, you will be required to pay estate taxes to your state and possibly federal estate taxes depending upon the value of the accounts. And, probate fees may be assigned as well. Therefore, it is beneficial to work with an attorney who can help explain the laws and help you make smart decisions regarding to whom, where and when to designate your assets.
2. Asset Protection
It is extremely important to protect your assets. A professional may also suggest things like an Umbrella Insurance Policy which provides excess coverage if you are unfortunately involved in a car accident and go through your auto insurance limits. Protect your assets so your loved ones are protected as well.
3. Control and Management
Estate planning alleviates the fear and guarantees your final wishes regarding asset distribution. Family dynamics often can be tricky. Estate planning takes away the guessing and provides a detailed plan of who, what, where and when.
Aurora DeRose
Aurora DeRose
3103696090
email us here

Source: EIN Presswire